Santa Fe, NM Drain Repair Services
by Roadrunner Air Conditioning, Heating & Plumbing
Your plumbing system can be divided roughly into two parts: the first is the hot and cold water supply pipes that deliver potable water throughout your entire home, including all fixtures and appliances; the second is the drainpipes and the sewer line that allows your wastewater to exit the home conveniently and safely. The drainpipe is therefore a crucial part of your daily life, though you may not think about it too often. At Roadrunner Air Conditioning, Heating & Plumbing, we offer exceptional drain services throughout the area, including drain repair so that we can restore functionality to your wastewater disposal system.
Drain repair should always be completed by a professionally trained and certified plumber. That is, if you want the job done right. Your drains are too important to put at risk with amateur or second–rate plumbing services. Whether you notice that your drains are clogged or you notice that your drains are leaking somewhere in the home, we can arrive quickly to sort the issue out. We maintain a great rating with the Better Business Bureau and all of our plumbers are fully trained and highly experienced in the field. Call us today to learn more about what we can do for you.
Do you need your drains repaired? Roadrunner Air Conditioning, Heating & Plumbing provides reliable drain repair service in Santa Fe, NM and the surrounding areas.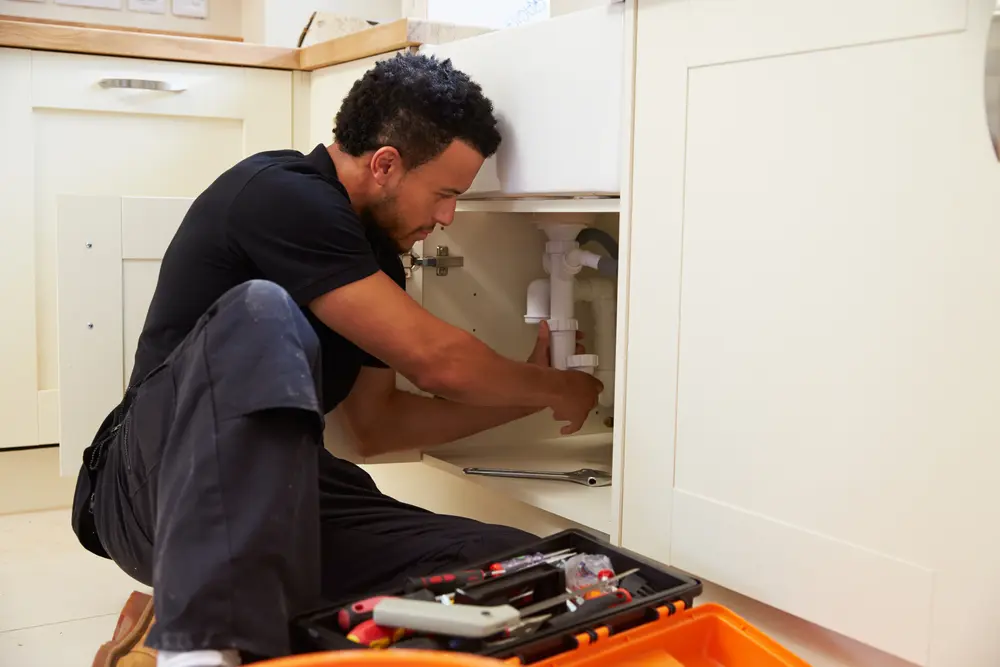 Signs that You Need Drain Repair
We often don't consider our plumbing system until something goes wrong with its operation, be it a slow drain or a complete blockage. It's important that you recognize the signs that you need drain repair so that you can undertake the necessary steps in getting your system back to full functionality. That's as easy as calling our professional plumbers. We can make quick work of any issue in your home.
If you find that your drains have slowed recently or that they are completely blocked, then it could be something more than just an accumulation of debris therein. It could be a crack in the line that is causing this wastewater to leak into your home or it could be a blockage resulting from physical damage to the pipe. Your drains pipes should last a good long while when professionally installed, but they won't last indefinitely. We can bring your system back to life with our drain repair services.
Here's What Our Customers Are Saying
Derek and his crew are prompt and hard working. They are polite and trust worthy. They've also been great about returning to my home to correct any problem. I've used Roadrunner service for my heater twice and a new efficient swamp cooler. I highly recommend them.
The Benefits of Professional Drain Repair Service
Whether you're DIY–inclined or not, it's important that you know when to go it alone and when to call for professional assistance. Our professional drain repair service is exceptional and we spare no effort at making sure that our clients have everything they need. If you find that your drains are not working just as they should, then you need to let us know. When you hire a professional on our team, you can rest assured that the problem will not only be resolved properly the first time, but also that the job will be taken care of quickly so that you can get back to your domestic life worry–free. For drain repair in Santa Fe, NM, call Roadrunner Air Conditioning, Heating & Plumbing.