Backflow Prevention Services in Santa Fe & Albuquerque, NM
If you've had plumbing problems, you may have heard the term "backflow" before, which is a reversal of contaminated water back up into the pipes of your home. As you may imagine, it's a serious concern. Backflow sends water full of waste up the pipes and into your home, contaminating potable water supplies and creating a significant mess for you to clean up. In Santa Fe, NM, laws dictate that backflow prevention devices be in place to prevent this occurrence, but when they fail, you may be looking at a serious problem.
That's where we come in. At Roadrunner Air Conditioning, Heating & Plumbing, we can recommend a number of backflow prevention devices and install one with the confidence that comes with years of experience. If you already have such devices in your home and one of them suffers a breakdown, we can be there in a flash to repair or replace it before it becomes a problem. If backflow is a concern for you, then call us today to make an appointment. We'll keep your water supply safe and your plumbing flowing the right way!
Count on Roadrunner Air Conditioning, Heating & Plumbing for backflow prevention in Santa Fe, NM.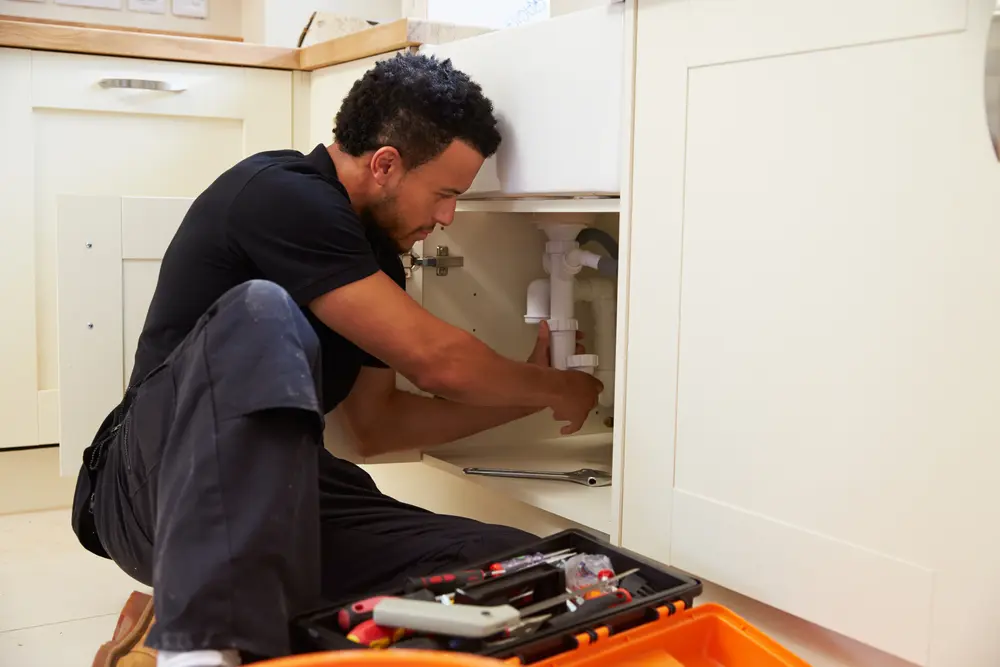 Backflow is simply the reversal of contaminated water – full of anything from food particles to fecal matter – back up your supply pipes. It's usually caused by an unexpected change in pressure in your pipes: higher pressure forcing the water backwards or lower pressure pulling it back through the pipes like a vacuum. Either way, it spells trouble. Potable water becomes contaminated and unusable, cutting your household off from its supply of clean water in some cases. While Roadrunner Air Conditioning, Heating & Plumbing can solve such problems when they arise, it's better to have backflow prevention in place and functioning before such an incident occurs.
Read More

How Can It Be Prevented?

Backflow prevention devices are mandatory in many civic areas, which means you probably have one in your system already. The simplest one is an air gap: a piece of space between the outlet (such as your faucet or toilet) and the fixture's existing water levels. More elaborate devices include check valves, which seal shut when water flows the wrong way, and vacuum breakers, which introduces air into the pipes and prevents backflow from occurring. Again, most homes in Santa Fe, NM have some form of backflow prevention device, and when backflow does occur, it means that the device has usually failed.
Here's What Our Customers Are Saying
Derek and his crew are prompt and hard working. They are polite and trust worthy. They've also been great about returning to my home to correct any problem. I've used Roadrunner service for my heater twice and a new efficient swamp cooler. I highly recommend them.
Call Roadrunner Air Conditioning, Heating & Plumbing to Come to the Rescue
If your backflow prevention device is damaged, or if you have no such device in any outlets in your home, then you need to call Roadrunner Air Conditioning, Heating & Plumbing right away. We have the skills and experience to perform replacement or repairs as necessary and keep your home safe from what could be a serious health risk. In every case, we'll discuss your options with you beforehand and explain the situation as clearly and concisely as possible. That way, you'll be able to make an informed decision on the best way to proceed, and our trusty personnel can then repair or replace the component in question without any further fuss. Call us today for backflow preventing in Santa Fe, NM. You'll be glad you did!