Drain Cleaning Services
in Santa Fe, Los Alamos, Rio Rancho, & Northern New Mexico
Have  you ever looked down your drain pipes? Whether you have or not, it's not a pretty sight. Your drain system is designed to do one thing very well: to transport your wastewater from your shower, sink, and appliance drains to the sewer line, where it will ultimately find its way to your septic tank or municipal waste management system. Your wastewater system relies on gravity and ventilation to ensure that your home remains free of hygienic issues and foul odors. But over time, every system of drains is subject to wear and tear. In order to keep your system in good working order, you may wish to consider drain cleaning. But isn't that what liquid chemical drain cleaners are for? While it's true that some of these devices can be effective for certain clogs, using them may put your drain pipes at risk, and the results may ultimately be disappointing. If you want to make sure that your drains are cleaned thoroughly as well as safely, then you need professional drain cleaning services from our Santa Fe, NM, plumbers. Our service is exceptional, and we make sure to use only professional equipment and methods to ensure that our clients' plumbing systems are thoroughly taken care of. Contact our team today to request a drain cleaning service.
Read More

Have Your Drains Seen Better Days? Make Them Squeaky Clean Today!

Just because your home's drains are a little worse for wear doesn't mean they need to be retired. In fact, our drain cleaning company can often restore the functionality of your plumbing system without replacing a single pipe! With our expert services, all the things you don't want to think about will flow smoothly through your home to their intended destination — the septic tank or municipal sewer system. For unmatched drain cleaning services in Santa Fe and the rest of northern New Mexico, including Santa Fe County, Los Alamos County, Rio Arriba County, Sandoval County, San Miguel County, and Bernalillo County, get in touch with our plumbers. We have extensive experience cleaning drains throughout the following areas:

Albuquerque, NM
Angel Fire, NM
Edgewood, NM
Espanola, NM
Las Vegas, NM
Los Alamos, NM
Nambe, NM
Pecos, NM
Pojoaque, NM
Red River, NM
Rio Rancho, NM
Taos, NM
Tesuque, NM
Truchas, NM
White Rock, NM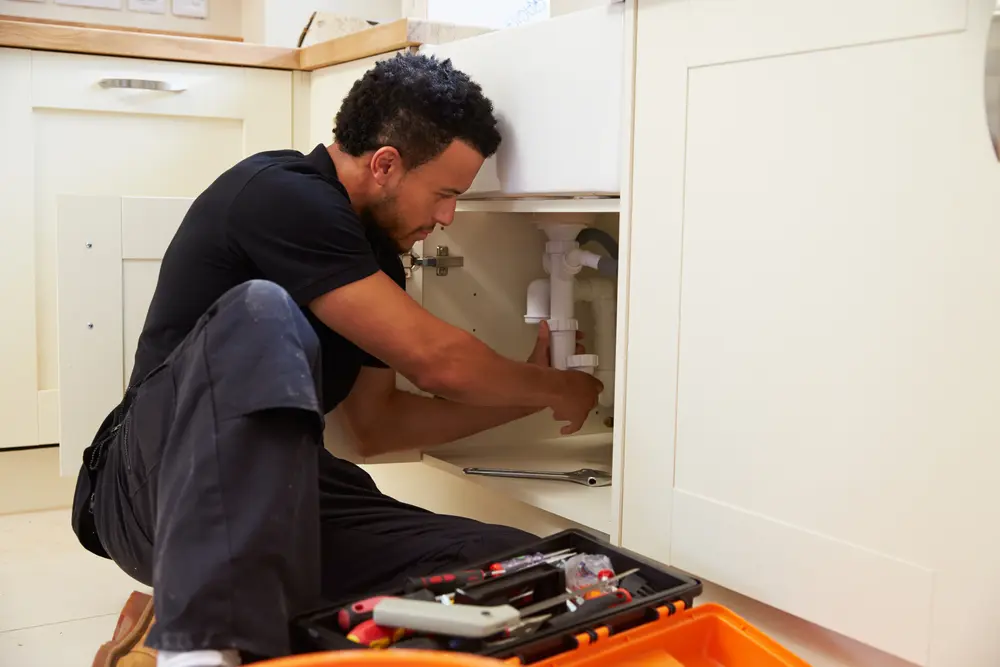 Signs That You Need Drain Cleaning in Santa Fe
Nothing clogs up a drain quite as well as a sordid combination of hair, soap scum, food bits, and other unmentionables. It's imperative that you hire a professional to take care of your drains so that you can run a clean home, one free of unpleasant odors. To do so, you need only keep an eye out for signs that you could benefit from our professional drain cleaning service. If you find that your drain pipes are particularly slow, then it's likely a partial blockage that is best removed before it turns into a total clog. Unpleasant odors are another red flag. Food particles, grease, and soap scum can accumulate over time, causing foul smells to waft up from your drain. Moreover, gurgling or bubbling sounds when using the sink can indicate trapped air due to blockages. Whether you notice that your toilet comes close to overflowing or that you constantly have to stand in a pool of cold water during your shower, we can restore functionality and efficiency to your drain system with routine drain cleaning services in Santa Fe and northern New Mexico.
Read More

Top Causes of Clogged Drains

Problematic drains can create unpleasant experiences for homeowners. They disrupt daily routines and often require the intervention of a professional drain cleaning company. But why do these clogs form in the first place? Here's a closer look at what causes your bathroom and kitchen drains to get all blocked up:

Food Residue in Kitchen Drains

Over time, small food particles and grease can accumulate in your kitchen drain, causing it to become clogged. Regular kitchen drain cleaning can help prevent this issue, as it clears out any build-up and keeps your kitchen drains flowing smoothly.

Hair and Soap Scum in Bathroom Drains

As we shower and wash our hair, hair and soap scum can gradually build up in the bathroom drain. Our professionals can provide effective bathroom drain cleaning solutions to prevent these blockages and ensure proper drainage.

Foreign Objects

Sometimes, items like jewelry, small toys, or even excessive toilet paper can accidentally find their way into your drains. These foreign objects can obstruct the flow of water and lead to a clogged drain. When faced with such issues, it's advisable to seek the assistance of our drain repair team to remove the obstruction safely.

Tree Roots

Tree roots seeking water sources can infiltrate outdoor drain pipes, causing blockages and damage. When your property's trees are the culprit of your drainage issues, we use hydro-jetting services to clear these stubborn clogs and ensure we can effectively repair any damage done.

Build-Up of Mineral Deposits

Mineral deposits from hard water can accumulate over time. Our drain cleaning services for residents in Santa Fe and northern New Mexico can remove these mineral deposits and keep your drains running smoothly.
Here's What Our Customers Are Saying
The Benefits of Professional Drain Cleaning Services in Santa Fe & the Rest of Northern New Mexico
Taking care of your plumbing system is important if you want to make sure that the pipes behind the walls and under the floors of your home last as long as they should. When routinely cleaned, your drain pipes should give you years of excellent service. It's one of the best ways to ensure that your plumbing system lasts a good long while and that it is highly effective.
Every part of your home needs cleaning at some point, and with our professional kitchen and bathroom drain cleaning services, you can rest easy knowing that your system will be there when you need it most. Call us today to fix that clogged drain once and for all. We look forward to visiting your home in Albuquerque, Angel Fire, Edgewood, Espanola, Las Vegas, Los Alamos, Nambe, Pecos, Pojoaque, Red River, Rio Rancho, Taos, Tesuque, Truchas, or White Rock, NM.