Santa Fe, NM Water Line Repair and Replacement Services
by Roadrunner Air Conditioning, Heating & Plumbing
Your water line is doubtless one of the most important parts of your plumbing system. It is responsible for your potable water supply, and if it fails to function, then all of those pipes, fixtures, valves and appliances in your home are for naught. Like any other part of your plumbing system, your water line sustains a bit of wear and tear over the years, both because of the constant pressure internally as well as soil movements caused by erosion or nearby construction. You need to make sure that your water line is in good working order at all times, however; that is, if you want clean, potable water in the home.
Keep an eye out for signs that your water line is not working as it should. It's imperative that you hire a professional to diagnose any issues as well as come up with a solution. In some cases, a repair may be all that you need to restore functionality to your plumbing system, while in others, a pipe replacement may be in order. In either case, you can depend on the team of expert plumbers to give you professional advice and to ensure that your entire plumbing system works as it should. Contact our friendly technicians today to schedule your water line repair in Santa Fe, NM.
Roadrunner Air Conditioning, Heating & Plumbing provides reliable water line repair and replacement service in Santa Fe, NM and the surrounding areas.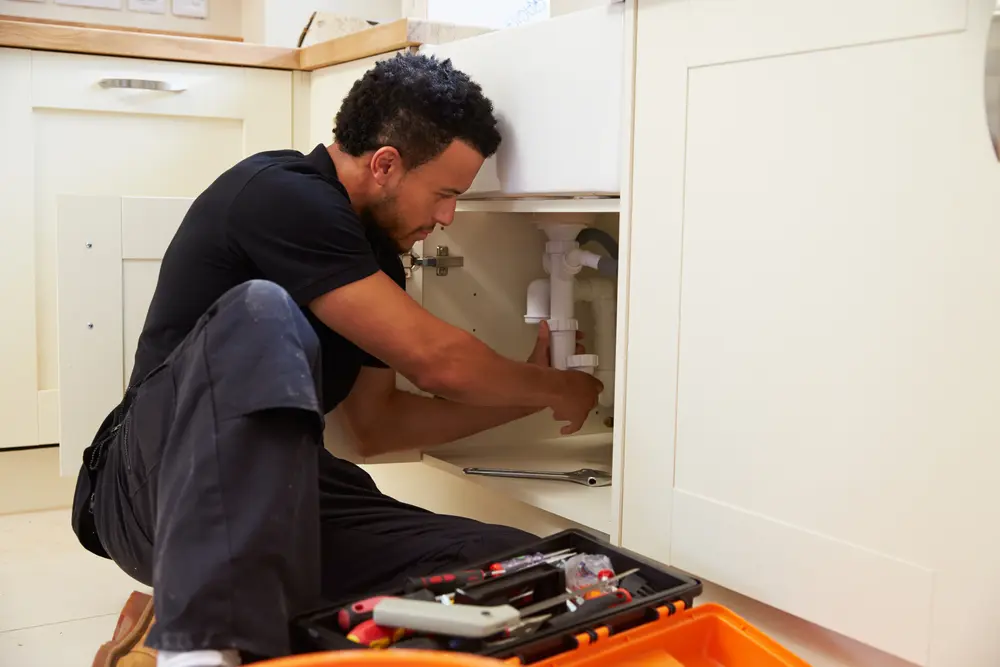 Signs that You Need to Repair Your Water Line
As we have already said, the importance of your water line can hardly be overstated. It's critically important that your water line be professionally installed in order to function for years to come. But it's equally important that you have it serviced as need be. If you find that your home water supply is deficient in any way, then it may be time to have your water line looked at by a professional. That's where we come in.
Keep an eye out for signs that your water line is dysfunctional. For example, because your water supply is highly pressurized, and must remain so in order to function, a lack of pressure can indicate a serious issue when it comes to the integrity of your water line. It could indicate a hidden leak somewhere underground, for instance; or you may have a serious blockage caused by tree roots. Either way, we can assist you with our exceptional water line repair service.
Here's What Our Customers Are Saying
Derek and his crew are prompt and hard working. They are polite and trust worthy. They've also been great about returning to my home to correct any problem. I've used Roadrunner service for my heater twice and a new efficient swamp cooler. I highly recommend them.
When to Upgrade with a Water Line Replacement
Do you know how old your water line is? If not, then you might want to have your water line inspected. Over time, all aspects of your water supply system break down, and this could eventually merit a water line replacement, particularly if your water line is deteriorating, cracking or even leaking into the surrounding ground. Fortunately, we can advise you every step of the way when it comes to your water line replacement. For water line repair or replacement in Santa Fe, NM, call Roadrunner Air Conditioning, Heating & Plumbing.