Water Softener Services
in Santa Fe & Albuquerque, NM
Water purification and water softening are close cousins, but they're not precisely the same thing. A water purification system is designed to remove all number of contaminants from your household water supply. A water softener system, on the other hand, focuses exclusively on hard water, which contains high amounts of mineral deposits such as calcium and magnesium. Hard water is harmless, but it does lend the water a distinctly metallic taste, as well as creating white crusty build–ups in your plumbing.
Here in Santa Fe, NM, hard water is a serious concern owing to the nature of our local soil. That's why water softening services are so important in this city, and why you need the help of professionals like Roadrunner Air Conditioning, Heating & Plumbing to install them. We're an industry leader in safe and efficient water softener services, and our trained staff can repair and maintain your system as well as replacing it when it's time to install a new one. If you'd like to get rid of those gross white deposits on your faucet head and improve the quality of your water to boot, then give us a call today to get started!
Rely on Roadrunner Air Conditioning, Heating & Plumbing for quality water softening services in Santa Fe, NM.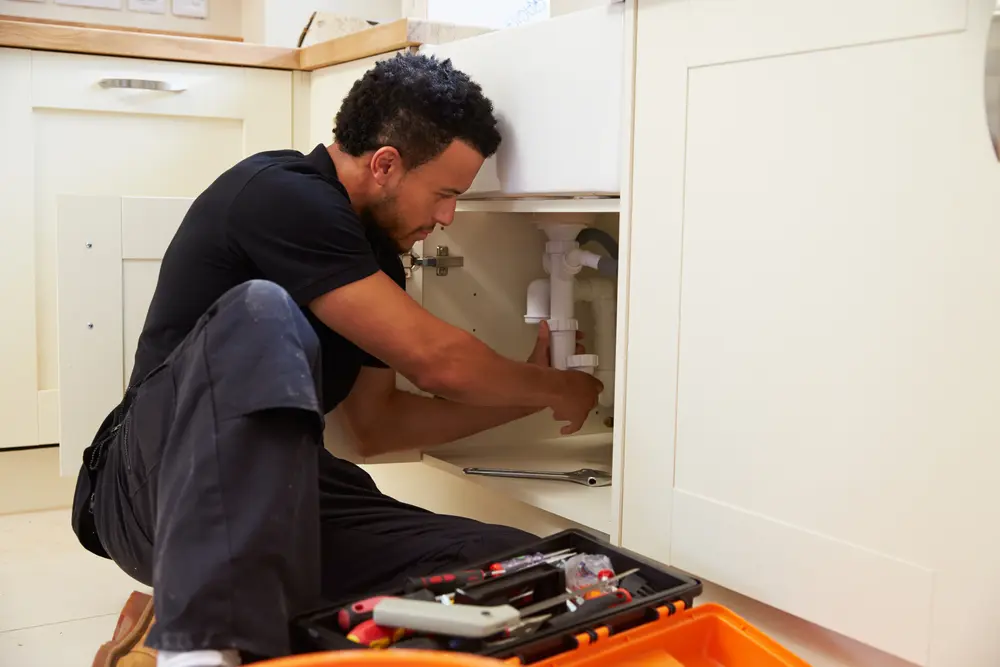 How Does Hard Water Affect Me?
As we've already intimated, hard water deposits can cause serious problems with your plumbing. If left unchecked, they can completely clog a faucet or shower head, reducing water flow to an absolute minimum. Store–bought cleansers can address the issue on the outside of the fixture, but similar deposits can appear inside your plumbing, requiring professional service to remove. Furthermore, hard water makes showers a less pleasant experience – leaving your skin feeling raw and red – and can cause your clothes to fade and wear out over load after load in the laundry. Here in Santa Fe, NM, it's very hard to get away from all that without a quality water softener.
Here's What Our Customers Are Saying
Derek and his crew are prompt and hard working. They are polite and trust worthy. They've also been great about returning to my home to correct any problem. I've used Roadrunner service for my heater twice and a new efficient swamp cooler. I highly recommend them.
Water Softening Systems to the Rescue!
By removing the mineral content of hard water, a softener installed by Roadrunner Air Conditioning, Heating & Plumbing will quietly improve every aspect of your life. Water will taste cleaner and crisper, as will any food you cook using water from your faucet. Your showers will feel more refreshing without adding that rawness or redness to your skin, and water softening will ensure that your clothing stays bright and undamaged through load after load. Can you live without such benefits? Of course. But the subtle way it elevates your quality of life can have a transformative effect, leaving you and your family feeling happier and healthier from day to day.
It all starts with the right plumbing service, and in Santa Fe, NM, that means the pros at Roadrunner Air Conditioning, Heating & Plumbing. We have the skills and experience to install water softeners the right way the first time, every time, and when the time comes to make repairs, we offer prompt service. Don't live with hard water another minute. Contact us today to set up a consultation and let us take care of the problem the right way!