Santa Fe, NM Water Leak Detection Services
by Roadrunner Air Conditioning, Heating & Plumbing
Any container that holds water is susceptible to leaks. Whether because of external damage or internal wear and tear over the decades, you may find yourself beset by hidden leaks or those that are simply inaccessible without demolition or excavation. The technological advances in the last fifty years have given us the ability to make more accurate diagnoses when it comes to leaks—both in terms of the potential danger they pose as well as their exact location. We offer exceptional water leak detection services throughout the Santa Fe, NM area for our customers.
Water leak detection is the use of various technological instruments and methods to determine the location of leaks within your plumbing system. It helps us find leaks that would be difficult to see or find, such as those in your water line underground, or those under floors and behind walls. It's important that you keep an eye out for signs that you have a water leak in the home. If you do find something, then you need to get in touch with our team of trained professionals. We offer excellent plumbing repair services that can restore functionality and efficiency to your plumbing system, so don't hesitate to get in touch with our team today for water leak detection in Santa Fe.
Roadrunner Air Conditioning, Heating & Plumbing provides reliable water leak detection service in Santa Fe, NM and the surrounding areas.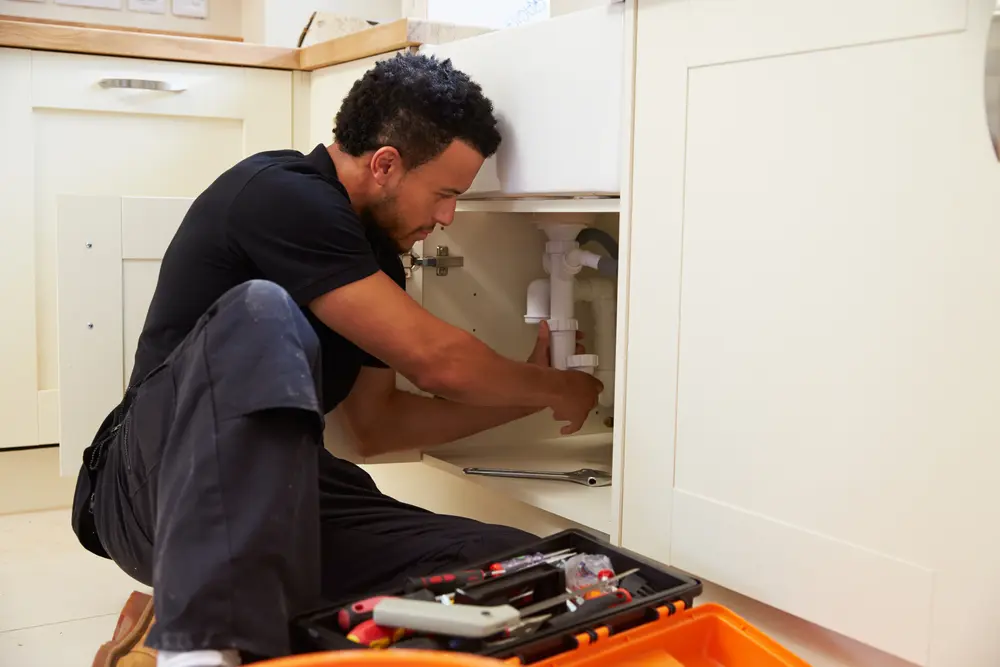 How Does Water Leak Detection Work?
How does one find a water leak in a pipe that is inaccessible? The main technology used in water leak detection involves specially designed microphones, amplifiers, headphones and other auxiliary components so that the presence of a leak can be found by sound. This is the ideal method for detecting leaks behind drywall and cabinets as well as those underground. We use only high quality equipment so that we can detect the leak effectively and quickly.
Here's What Our Customers Are Saying
Derek and his crew are prompt and hard working. They are polite and trust worthy. They've also been great about returning to my home to correct any problem. I've used Roadrunner service for my heater twice and a new efficient swamp cooler. I highly recommend them.
Signs that You Have a Water Leak
But the first step is always the homeowner's. You have to suspect that you have a leak in order to give us a call. So what should you look for? One of the most common indications that you have a leak is a decrease in your home's water pressure. This is often quite obvious, but it may show itself initially by a gradual lessening to the upstairs fixtures. As the leak gets worse, you may find yourself struggling to get water to all fixtures in the home.
It's important to take care of such issues promptly. You may also recognize the presence of a water leak by a spike in your utility bills. If you find that your water costs seem exorbitant without a corresponding increase in water usage, then just let us know. With our water leak detection services, we can pinpoint the location of the issue and provide you with an excellent solution. Call us today when you want the job done right the first time.