Santa Fe, NM Automatic Shutoff Valve Services
by Roadrunner Air Conditioning, Heating & Plumbing
The water line in your home is responsible for providing all water that is used by your plumbing system. Typically, the water line is controlled by a single valve that could be located in a number of different locations. Sometimes, the valve can be found on the side of the house, where the pipe actually enters the building. The valve can also be located under a utility plate next to the street, where the water line meats the municipal water main.
The non–standardized nature of the water shutoff valve has been a matter of some frustration for homeowners for many years, especially considering the kinds of situations that would require that the valve be used. If you don't know where your water shutoff valve is, or if it's in a difficult spot, consider installing an automatic shutoff valve. Call Roadrunner Air Conditioning, Heating & Plumbing for more information.
Roadrunner Air Conditioning, Heating & Plumbing provides automatic shutoff valve services in Santa Fe, New Mexico and the surrounding areas.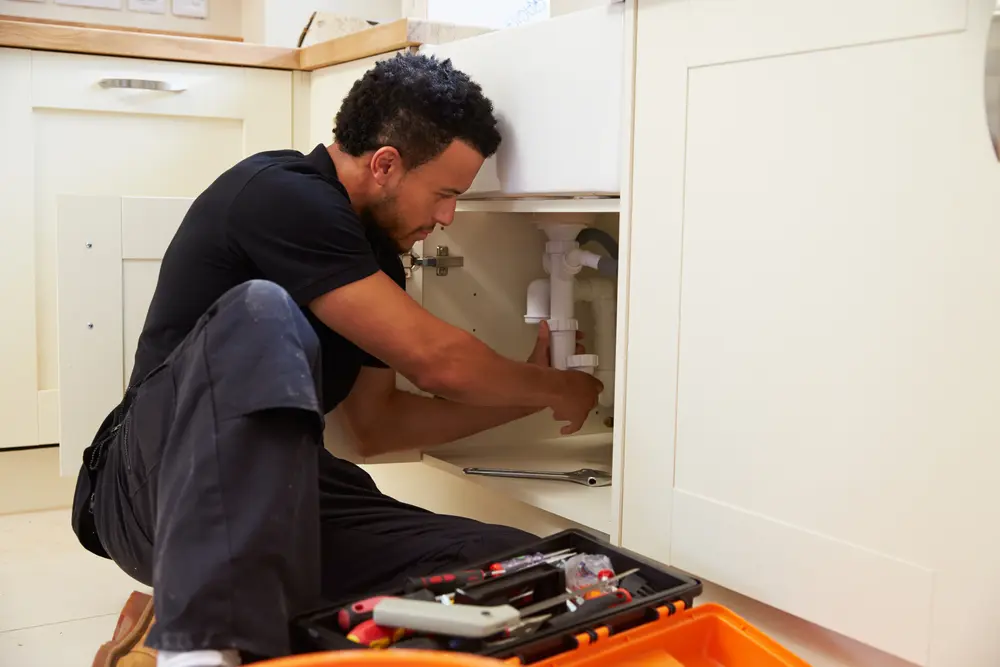 What Is an Automatic Shutoff Valve?
An automatic shutoff valve is exactly what it sounds like: a valve designed to shut itself off when it detects a problem with the plumbing system. It does this by monitoring pressure in the water line. When the pressure suddenly changes, as is the case when a major leak occurs, the shutoff valve detects the pressure change and closes the water line. This single device monitors the pressure throughout the system, so it should be more than enough to protect your home.
Here's What Our Customers Are Saying
Derek and his crew are prompt and hard working. They are polite and trust worthy. They've also been great about returning to my home to correct any problem. I've used Roadrunner service for my heater twice and a new efficient swamp cooler. I highly recommend them.
Why You Should Consider Installing an Automatic Shutoff Valve
Now, if you already have a water shutoff valve, what is the point of installing an automatic one? Two reasons:
You may not be able to reach the water valve in time to prevent a lot of water damage. Even assuming you know where the water shutoff valve is for your home, it will still take time for you to make it to the valve and shut it. That's time for more water to leak out of the system and cause damage to the surrounding area.
You may not be there when the leak occurs. This is the biggest danger for pipe leaks. If a major pipe leak or rupture occurs when no one is there to turn the shutoff valve, it could flood an entire floor of your house. This could easily cause thousands of dollars in damage, and you won't even realize it until it's too late.
The automatic shutoff valve solves for both of these problems. No matter where you are or what you are doing when a plumbing emergency happens, an automatic shutoff valve can stop the flow of water much faster than you can. This is not only convenient, but can save you thousands of dollars that would otherwise be spent repairing water damage.
Don't trust the wellbeing of your plumbing system, and your house at large, to chance. It's never a good thing to come home to a flood, or to scramble all over the house looking for the shutoff valve while water pours out onto the floor. Call Roadrunner Air Conditioning, Heating & Plumbing, and we'll come install an automatic shutoff valve for you.