Santa Fe, NM Tankless Water Heater Services
Are you looking for better energy efficiency from your water heater? Whether you're building a new home from scratch or upgrading your existing water heater, you should consider a tankless system for your home. They deliver as much hot water as you need when you need it, thus avoiding the standby energy loss associated with conventional storage tank systems. Not only do we provide installation and replacement services, but we can also take care of your tankless water heater repair and maintenance. Call today.
Roadrunner Air Conditioning, Heating & Plumbing provides reliable tankless water heater service in Santa Fe, NM and the surrounding areas.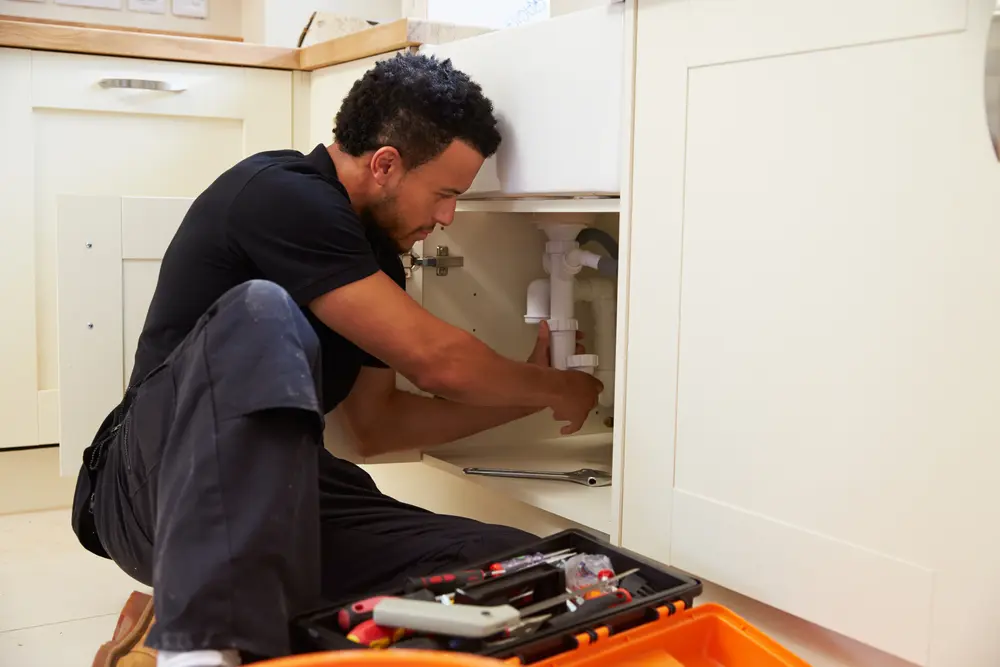 What is a Tankless Water Heater?
When you think of a water heater, you likely think of a tank water heater. It uses a heating coil or heat exchanger inside a large, cylindrical tank that houses anywhere from 30 to 80 gallons of hot water. There are other components, of course, but that's the gist of the machine. As its name suggests, a tankless water heater is much different. But how does it operate without a tank?
A tankless water heater is an on–demand water heater that works only when you call for hot water from a tap. While you might expect to wait, in reality, these systems are nearly instant because of a high–efficiency copper heat exchanger that rapidly heats your water to temperature and sends it along to your kitchen sink, shower or dishwasher, wherever such hot water is needed at any given time.
Read More

We Offer Tankless Water Heater Installation and Replacement in Santa Fe

If you want your tankless water heater to work as promised, then it must be installed by a professional. There is simply no way to get around this simple fact. While some activities around the house are suitable for an enthusiastic do–it–yourself attitude, others are simply not, and tankless water heater installation is one of them. When you hire our team of plumbers, we'll make sure that your tankless system matches your budgetary requirements and that it is integrated perfectly into your plumbing system. On the other hand, we can also take care of your tankless water heater replacement if you find that your existing system no longer functions properly or has broken down completely.
Here's What Our Customers Are Saying
We Offer Tankless Water Heater Repair and Maintenance in Santa Fe
Does your tankless system need a tune–up? Or perhaps it simply fails to turn on when you call for hot water? Whatever the problem may be, our plumbers are ready to provide you with a solution. Our tankless water heater repair service is exceptional, and we spare no effort at solving problems related to poor performance and inefficiency. If you want to keep your tankless water heater in good working order for years to come, then let us provide you with routine maintenance. We can regularly inspect, clean and tune–up your system.
Call Roadrunner Air Conditioning, Heating & Plumbing today if you would like to find out more about the benefits of installing a tankless water heater in the Santa Fe area.