Santa Fe, NM Plumbing Services
Are you in need of a dedicated plumber in Santa Fe, NM to take care of your new water heater? Or maybe you need bathroom plumbing in your new home? Or perhaps you have found that your kitchen sink has sprung a leak? Whatever your plumbing service needs in the Santa Fe, NM area, you can count on our team to take care of it. From plumbing installation and repair to emergency plumbing, drain and sewer replacement and routine maintenance, we can make sure that your plumbing system is taken care of properly from day one. Schedule a service from one of our plumbers today and learn more about what we can do for you.
Are you in need of plumbing installation, repair or maintenance? Roadrunner Air Conditioning, Heating & Plumbing provides reliable plumbing service in Santa Fe, NM and the surrounding areas.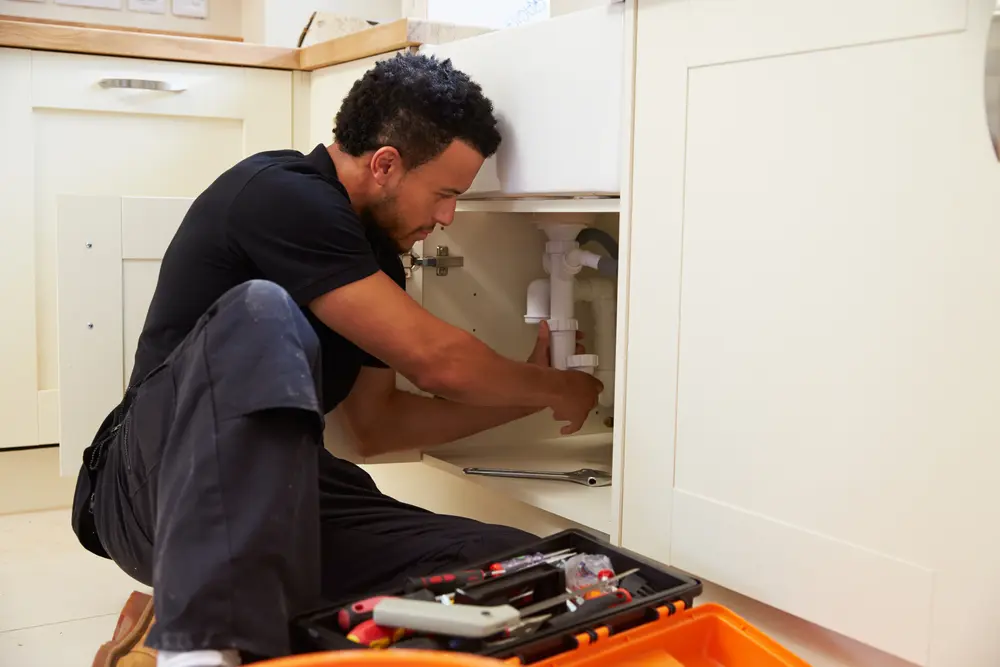 Our Plumbing Services in Santa Fe, NM
As a leading provider of plumbing services in the greater Santa Fe, NM area, we take pride in our ability to provide solutions. We can make sure that your plumbing system is taken care of properly from day one. Here is a sample of what we can do for you.
Signs that You Need a Plumber
Whether you find that your water pressure is extremely low all of a sudden or that your sump pump fails to turn on during the latest storm, we are here, ready to help. It's important that you recognize even subtle signs that you might need a plumber, because such issues do not go away on their own. Fortunately, our plumbers can take care of just about anything.
Read More

Plumbing Installation

Whether you're building a new home for your family or you're expanding your existing one, we can assist you with our exceptional plumbing installation services.

Plumbing Repair

All plumbing components break down at some time or another. Make sure that yours are restored carefully and properly with our exceptional plumbing repair services in Santa Fe.

Emergency Plumbing Services

Not every plumbing problem occurs between the hours of 9 and 5. If you find that your plumbing system needs immediate service, whether because your home lacks hot water completely during the winter, or because of a serious leak, we can oblige you with emergency plumbing service.

We Install and Service Automatic Shut–Off Valves

If you don't currently have an automatic shut–off valve in your home, then you may be interested to learn more about them. They are relatively small devices that can detect fluctuations in water pressure that could potentially indicate a leak somewhere within your home and shut off the water supply in response. We install and service them.

Piping & Repiping Services

The pipe is the fundamental component of any plumbing system. You need to make sure that your supply and drain pipes are in excellent working condition and that any issues are taken care of. Just let us know what you need.

We Install and Service Gas Lines

We offer exceptional gas line services to our customers throughout the Santa Fe area, including all aspects of new pipe installation, replacement, as well as repair. Let us make sure that you're able to use natural gas safely in the home.

We Install and Service Sump Pumps

A sump pump provides your home with some insurance against basement flooding, which can ruin your belongings as well as any parts of your finished basement, such as carpeting. We install and service quality sump pumps.

Drain and Sewer Services

Without an adequate drain and sewer system, you simply cannot expect your wastewater to be disposed of safely and effectively. We provide all aspects of drain and sewer services, including installation and replacement.

Water Heater Installation and Service

The water heater is undoubtedly one of the most important parts of your plumbing system. Without it, you can kiss that hot shower in the morning goodbye. We offer a wide selection of water heaters for your home, and we also service them.

Bathroom Plumbing Services

We install and service bathroom plumbing throughout the Santa Fe area, including toilets, showers, bathtubs, and bathroom sinks, as well as all drains, piping, valves, etc. Let us take care of your bathroom.

Kitchen Plumbing Services

Whether you need a new kitchen sink for your home, or you find that your existing garbage disposal needs immediate repair, we can specialize in all kitchen plumbing services.

We Install and Service Garbage Disposal

The garbage disposal unit allows you to reduce the amount of food waste that ends up in landfills, while also adding some convenience to your kitchen cleanup duties. We install and service them.

Water Line Repair and Replacement

If you find that your water pressure has decreased or your utility bill has skyrocketed, then it's time to give us a call. We offer water line repair and replacement services.

Water Leak Detection

Some leaks are obvious, and are made evident by puddles and stains. But others are hidden behind walls or underground and require a different approach entirely. We offer excellent water leak detection services throughout the Santa Fe area.

Slab Leak

The phrase "slab leak" is dissonant music to any homeowner's ears. If you suspect that you've got water flowing beneath your concrete slab foundation, then give us a call. We'll sort it out.

Backflow Prevention

Backflow is the term that designates the cross–contamination of your water supply and your wastewater. We offer a number of backflow prevention devices to help you avoid this issue at your home.

We Install and Service Water Treatment Systems

From water softeners to reverse osmosis systems, we can make certain that your water treatment system needs are taken care of. Do you know what's in your water?
Here's What Our Customers Are Saying
Derek and his crew are prompt and hard working. They are polite and trust worthy. They've also been great about returning to my home to correct any problem. I've used Roadrunner service for my heater twice and a new efficient swamp cooler. I highly recommend them.
Taking Care of Your Plumbing System
If you want your plumbing system taken care of properly, then it's important to get in touch with our team of expert plumbers. When professionally installed and serviced, you can count on your plumbing for years to come. Whether you're having difficulty with your drains or with your sump pump, we can provide an elegant solution. Call our trustworthy staff today.