Santa Fe, NM Sewer Cleaning
by Roadrunner Air Conditioning, Heating & Plumbing
When was the last time you had your sewer line cleaned, if ever? It's worth taking a moment to consider just how many gallons of wastewater flows through that single pipe on a daily, monthly and yearly basis. It's not surprising that your sewer line may occasionally become clogged with debris, either partially or completely. This will stop up your entire wastewater disposal system, thus leading to foul odors throughout your entire living space as well as various other disruptions to your daily tasks around the house. At this point, you may be wondering how you can avoid this issue.
Sewer cleaning is just the solution. While it will not prevent your sewer line from eventually breaking down completely, it will ensure that this major underground pipe functions as it should for years to come. We offer comprehensive sewer cleaning, including the use of hydro jetting technology to ensure that your sewer line is thoroughly scrubbed of all organic debris as well as mineral deposits. At Roadrunner Air Conditioning, Heating & Plumbing, we take pride in the ability of our technicians to provide solutions for our customers. Let us do the same for your drain and sewer system.
Roadrunner Air Conditioning, Heating & Plumbing provides reliable sewer cleaning services in Santa Fe, NM and the surrounding areas.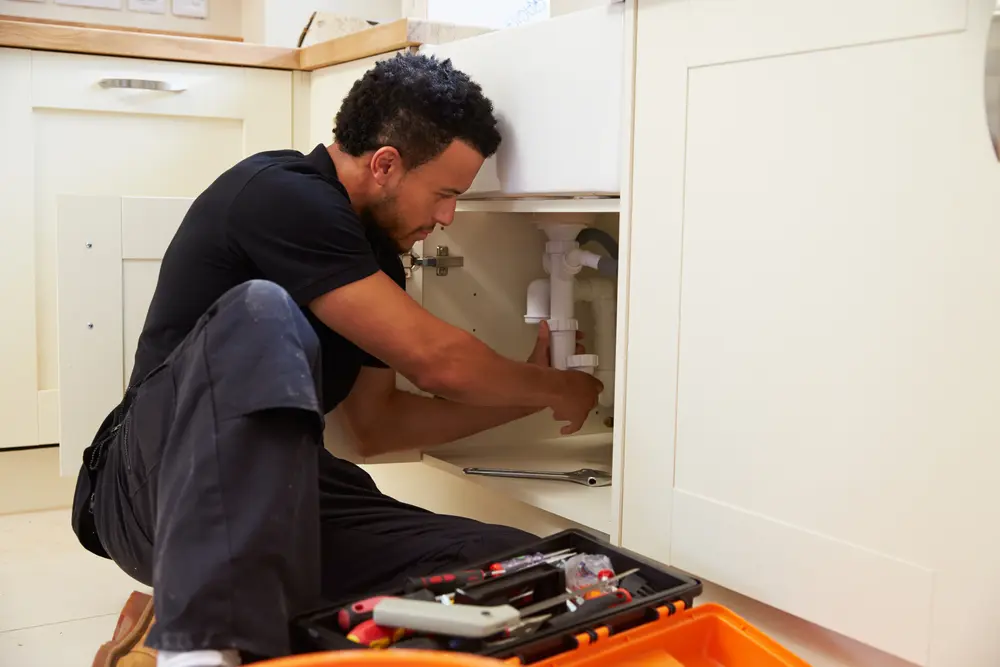 Why You Should Consider Professional Sewer Cleaning
There are plenty of reasons to opt for professional sewer cleaning. Perhaps the most important is the fact that you can't really clean out your line without professional expertise and equipment. Our technicians have completed this service countless times, and we have access to hydro jetting equipment that can make quick work of even the most durable blockages. Moreover, using chemicals to clean out your drain and sewer piping is not only potentially harmful to your local environment (including the groundwater), but it may actually damage your piping and lead to all sorts of trouble, including premature repiping.
Read More

Benefits of Cleaning Your Sewer Line

Whatever your reason for considering sewer line cleaning, it's imperative that you hire a pro to ensure the job is done right. One of the major benefits of cleaning your sewer line is preventing blockages that can lead to serious issues within the home, from overflowing toilets to stenches wafting throughout the household. That may be reason enough.

However, there are further benefits to hiring our team to clean your home's sewer line. As you know all too well, repairing or replacing an underground pipe is a substantial job, so it's best to have your sewer cleaned regularly in order to preserve the integrity of this pipe for as long as possible. Not only will you preserve your sewer's longevity, you will also cut down on the number of repairs or future professional service your drain and sewer requires.
Here's What Our Customers Are Saying
Derek and his crew are prompt and hard working. They are polite and trust worthy. They've also been great about returning to my home to correct any problem. I've used Roadrunner service for my heater twice and a new efficient swamp cooler. I highly recommend them.
For Safe and Effective Sewer Cleaning in Santa Fe, NM, Call Roadrunner Air Conditioning, Heating & Plumbing
Whether you're satisfied with your drain and sewer system or not, professional sewer cleaning is a great way to preserve your plumbing system as a whole. We can make sure the job is done right. We service the entire Santa Fe, NM area, so reach out to Roadrunner Air Conditioning, Heating & Plumbing today.