Santa Fe, NM Tank Water Heater Services
When you imagine a water heater, you probably think of a relatively tall, cylindrical, metal tank that holds several dozens of gallons of hot water at the ready. The tank water heater, as this type of system is known, is the conventional solution when it comes to providing hot water for you and your family. While other types of water heaters have become common in recent years—including tankless, heat pump and hybrid water heaters—the tank water heater remains the go–to model. It is fairly inexpensive, relatively easy to install and widely available, meaning that you have plenty of options when it comes to selecting one for your household.
Like any other major appliance, however, your tank water heater needs to be professionally installed and serviced. If you want your new tank water heater to operate as it should, then just give us a call. We're more than happy to take care of your tank water heater installation, replacement, repair or maintenance service as need be. From new system selection to last–minute fixes, our plumbers have the training and expertise to take care of your hot water needs. Let us take care of your tank water heater so that it works well for years to come. Call now to schedule service.
Roadrunner Air Conditioning, Heating & Plumbing provides reliable tank water heater services in Santa Fe, NM and the surrounding areas.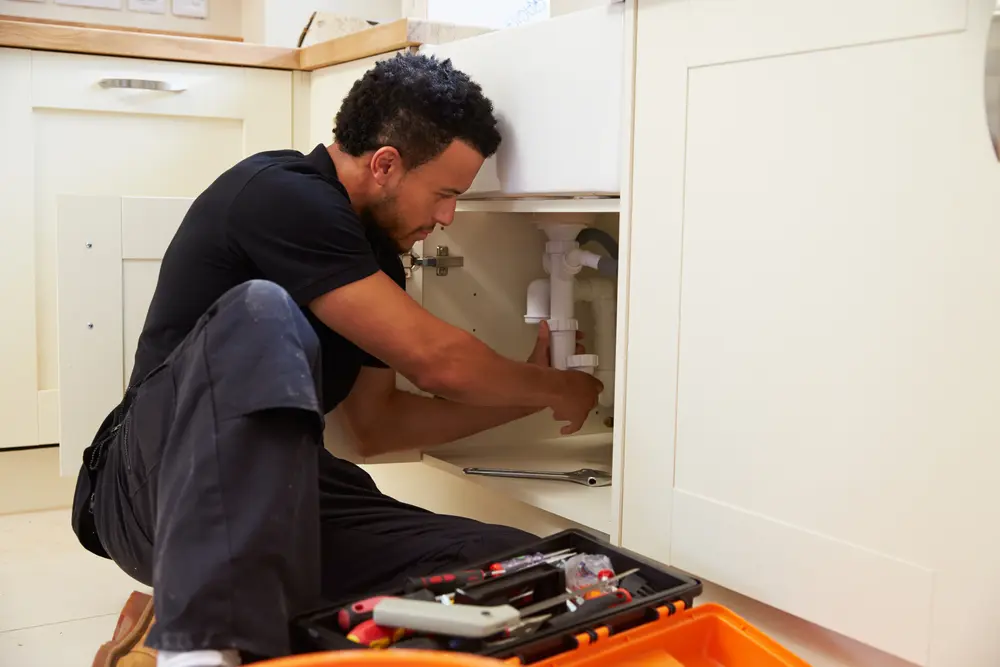 Tank Water Heater Installation and Maintenance
Are you having trouble choosing a new water heater for your home? Do you wish it were easy to match up a new system to your hot water requirements? It is when you hire our team to complete your tank water heater installation. We will make certain that you wind up with a high–efficiency system that provides you with bountiful hot water, whatever the size of your home or family.
To ensure that your tank water heater functions just as it should, you need to make sure that it is routinely inspected, cleaned and tuned–up. The best (and only) way to do so is with our routine tank water heater maintenance. Just as we use only high quality equipment for our installations, so we'll make certain to take care of your water heater as if it were our own. The benefits of regular maintenance include improved performance and efficiency as well as extended longevity.
Here's What Our Customers Are Saying
Derek and his crew are prompt and hard working. They are polite and trust worthy. They've also been great about returning to my home to correct any problem. I've used Roadrunner service for my heater twice and a new efficient swamp cooler. I highly recommend them.
Tank Water Heater Repair and Replacement
Are you having difficulty with the operation of your tank water heater? Do you suspect that it's no longer functioning as it should? Has it failed completely? We can assist you. We offer tank water heater repair services throughout the Santa Fe, NM area, whatever the condition of your system may be. If your water heater makes a strange noise during operation, fails to provide you with sufficient hot water or seems to be turning on and off too frequently, then give us a shout. We'll be right over.
If you find that your water heater requires repair after repair and the bill is beginning to give you a headache, then it may be time to move on. No water heater lasts indefinitely, and our plumbers will evaluate yours so that you make an informed decision regarding its future. In some cases, it may be more financially sensible to swap out the old for the new and put your hard–earned dollar towards future hot water. For tank water heater service in Santa Fe, NM, call Roadrunner Air Conditioning, Heating & Plumbing today.