Santa Fe, NM Whole House Piping Services
The plumbing pipes in your home are actually pretty incredible pieces of innovation. Homes built in the last 60 years or so have had plumbing pipes largely made of copper, due to the material's resistance to most types of corrosion. A home's entire plumbing network is a maze of pipes, valves, water traps, and more. All so you can have water whenever you want it. Installing that entire network isn't easy, and requires many years of experience to be done correctly. Fortunately, we have all the experience necessary to install your pipes right the first time. Call Roadrunner Air Conditioning, Heating & Plumbing to set up an appointment.
Roadrunner Air Conditioning, Heating & Plumbing provides piping services in Santa Fe, New Mexico and the surrounding areas.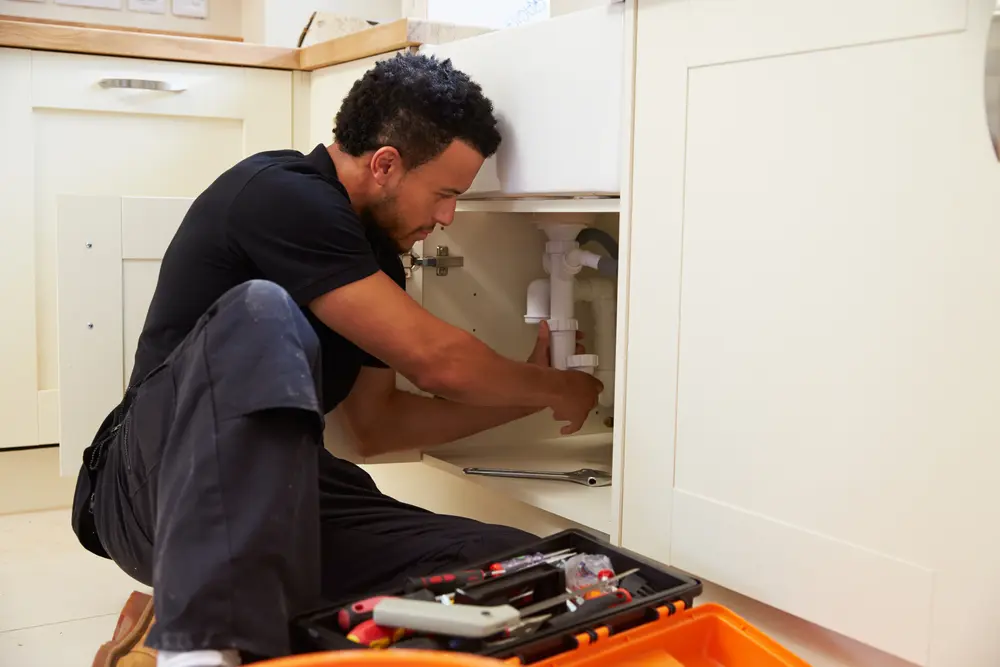 We Install New Plumbing Pipes
Whether you're building a house or adding on to your existing one, you're definitely going to want running water. We offer a full range of pipe installation services. Whether you need piping to service a sink, shower, bathtub, or kitchen, we can help you out. We use high quality materials in our piping installations, capable of lasting up to 100 years with proper maintenance! With us handling your piping installation, you can rest assured that it's getting done right.
We Provide Pipe Repair Services
Though your piping network is designed to last a century or more, there are still external factors that can cause problems for your pipes. Hard water can cause lime scale buildup, and if you have an older plumbing system, rust can still be a big problem. Even with newer copper pipes, you can still develop leaks due to things like pitted corrosion. If you do find yourself in need of pipe repair, don't worry. We provide a full range of pipe repair services throughout Santa Fe. No matter what state your pipes are in, we can repair them for you.
Read More

We Provide Repiping Services

No matter how well you take care of your pipes, there will eventually come a time when the entire network needs to be replaced. This usually occurs in older houses, which still use iron pipes in their plumbing network. Such old plumbing pipes are very susceptible to rust, and once they reach a certain age a rupture becomes more and more likely. When that happens, it becomes much more cost effective to replace the whole system than to deal with the possibility of water damage from repeated ruptures.

There are a few other times when a system has to be replaced before it has reached an old age. Most notably, lime scale can require repiping for the entire house. This is often the case when the plumbing system hasn't been inspected for many years, and the home has been exposed to hard water for that entire time. Lime scale can be cleaned out of the pipes, if caught early enough. If allowed to build up for long enough, though, the lime scale will solidify to a point where it just isn't worth trying to remove it from all the pipes.
Here's What Our Customers Are Saying
Derek and his crew are prompt and hard working. They are polite and trust worthy. They've also been great about returning to my home to correct any problem. I've used Roadrunner service for my heater twice and a new efficient swamp cooler. I highly recommend them.
Do you have Kitec plumbing in your home? If you're unsure, check out your visible pipes. The Kitec cold water lines are blue, and the hot water lines are orange—these orange pipes are also used in radiant heating systems. Brass fittings are used to join the pipes together. There are a number of problems with Kitec plumbing, and as a result in 2005, recalls began on these pipes. Problems include:
The hot water lines aren't equipped to handle enough heat to cope with the demands in the average home.
The lines are deteriorating under high water pressure.
The brass fittings are dezincifying—meaning they are corroding—which causes blockages, breakage, and leaks.
It's imperative to have your Kitec plumbing replaced ASAP. Not only are homeowners throughout the country dealing with leaks, but also burst plumbing, leading to severe flooding and property damage. To schedule your pipe replacement, or to schedule an inspection to see if you have Kitec plumbing in your home, contact Roadrunner Air Conditioning, Heating & Plumbing today.
No matter what your piping needs are, whether it's installation, repair, or repiping, call Roadrunner Air Conditioning, Heating & Plumbing.