Santa Fe, NM Bathroom Plumbing Services
The bathroom is undoubtedly one of the most important parts of the home. You and your family members use it daily to keep clean, and it needs to be able to withstand constant use. That means having quality fixtures that are not only effective but also efficient in order to keep utility bills as low as possible. As your bathroom plumbing service provider in Santa Fe, NM, you can count on our team to deliver outstanding customer service at great value. Call today to schedule a service appointment with the friendly team at Roadrunner Air Conditioning, Heating & Plumbing.
Roadrunner Air Conditioning, Heating & Plumbing provides reliable bathroom plumbing service in Santa Fe, NM and the surrounding areas.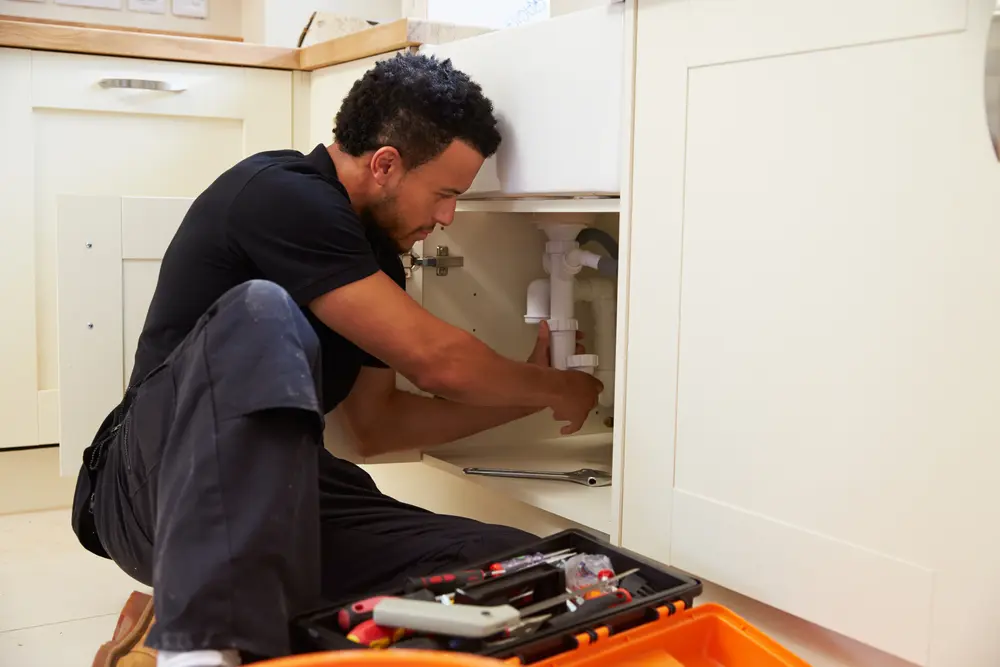 We Offer Bathroom Plumbing Installation and Replacement in Santa Fe
Are you thinking about a new shower or bathtub? Do you want to make sure that your new bathroom sink is appropriately sized for your needs and that of your family? At Roadrunner Air Conditioning, Heating & Plumbing, we can take care of your bathroom plumbing installation needs throughout the Santa Fe area. We use only high quality equipment and materials for our clients, and we take pride in the ability of our plumbers to customize solutions for our clients. If you find that your existing bathroom plumbing fixtures or piping is not working as it should, then it may be time to upgrade them. We can provide you with bathroom plumbing replacement.
Read More

We Offer Bathroom Plumbing Repair and Maintenance in Santa Fe

Whether you're dealing with a frequently clogged shower drain, an overflowing toilet, or a broken drainpipe in the bathroom sink, chances are that you'll need a plumber to ensure that such problems are taken care of carefully and correctly. Considering the importance of your bathroom, plumbing problems therein can lead to much more than just frustration, including water damage and messy cleanups. If you want your bathroom plumbing to last, then you may want to consider our bathroom plumbing maintenance, such as drain cleaning and routine inspection.

We Offer Toilet Plumbing Service

We offer a number of different toilets for our homeowners. The toilet is one of the biggest users of water in the home, and you may want to upgrade your old one to secure a lower flow rate. The savings can really add up.

We Offer Bathtub Plumbing Service

Whether you need to outfit your existing bathroom with an elegant bathtub, or your existing shower/bath insert needs to be replaced, we can take care of it. Our bathtub plumbing services are excellent.

We Offer Shower Plumbing Service

You and your family use your shower daily, and while they're built to last, they also suffer wear and tear over time just like any other part of your plumbing system. We install and service showers throughout the Santa Fe area.
Here's What Our Customers Are Saying
Derek and his crew are prompt and hard working. They are polite and trust worthy. They've also been great about returning to my home to correct any problem. I've used Roadrunner service for my heater twice and a new efficient swamp cooler. I highly recommend them.
We Offer Bathroom Sink Plumbing Service
If you find that your bathroom sink is too small for your growing family, or it needs to be repaired, then we can assist you with our expert bathroom plumbing services. We install, repair, replace and maintain a wide range of products and materials.
Call us today to schedule your bathroom plumbing service throughout the Santa Fe, NM area.