Santa Fe, NM Slab Leak Detection
Even the name sounds intimidating: "slab leak," a leak in a plumbing pipe buried under the foundation or porch of your house. On the surface, it's no different than any other leak: dripping water into the nearby space, raising your water bills and lowering your water pressure in equal amounts. The leaking water can devastate your property, all the more so because slab leaks are rarely detected in time to prevent the damage. If you're a homeowner in Santa Fe, NM, a slab leak may be one of the most daunting challenges you'll ever face.
That's why it pays to have the experts at Roadrunner Air Conditioning, Heating & Plumbing on your side. We bring the latest equipment in to pinpoint the source of the leak, then discuss your options with you before repairing the leak with the confidence that comes with experiences. When slab leaks occur, you shouldn't have to go through the process of fixing them alone. Contact our team of experts today and let us correct the problem the right way!
Schedule an appointment for slab leak services in Santa Fe, NM today!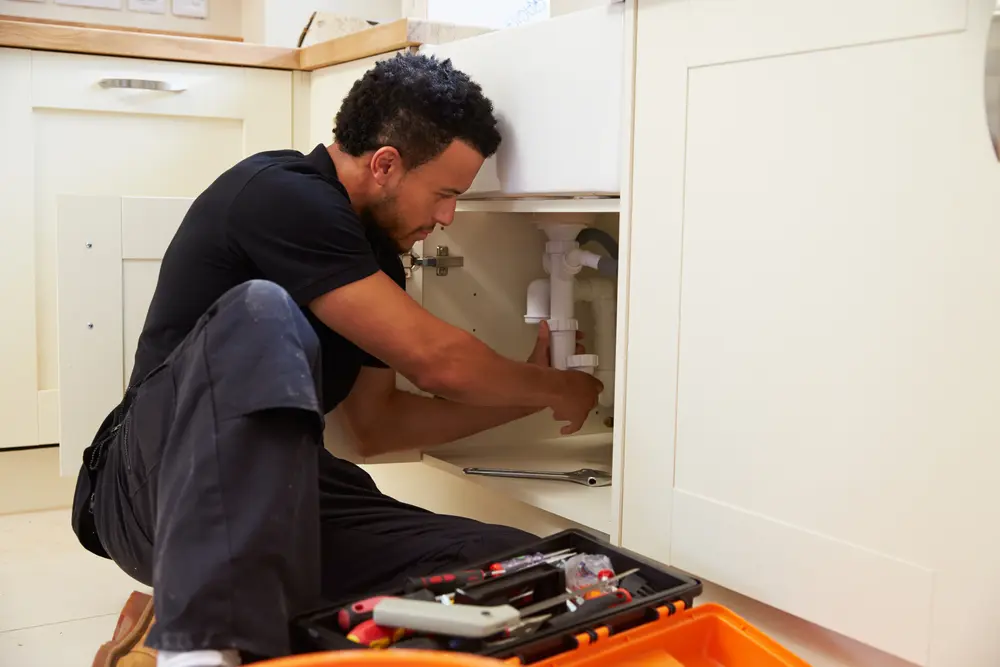 Ways to Detect a Slab Leak
Slab leaks are problematic because they can be so hard to spot, which means they may persist for weeks or even months before you catch wind of them. The best way to prevent that is to keep an eye out for signs of trouble. The most obvious is an unexpected spike in your water bills, especially if you're not using any more water than normal. In some cases, you can detect it by listening for running water in places where you can't see any running water. You should also feel for warm or cold spots on the flow, along with beading water or even mold growth stemming from the leak.
Slab leaks are often caused by shifting soil, which isn't uncommon here in Santa Fe, NM. As the pressure changes, your pipe may spring a leak in a weak area that hadn't been subjected to pressure before. Shoddy materials can often cause a leak as well, especially if your plumbing line is older and can't stand up to wear and tear the way it used to. All of those are fairly typical plumbing problems. But when the pipe itself is embedded in concrete or can't be easily reached, you need experts like Roadrunner Air Conditioning, Heating & Plumbing to really address the issue properly.
Here's What Our Customers Are Saying
Derek and his crew are prompt and hard working. They are polite and trust worthy. They've also been great about returning to my home to correct any problem. I've used Roadrunner service for my heater twice and a new efficient swamp cooler. I highly recommend them.
How Roadrunner Air Conditioning, Heating & Plumbing Can Help
Roadrunner Air Conditioning, Heating & Plumbing starts by pinpointing the location of the leak with sound detectors and tiny video cameras sent up the pipe. From there, they can discuss options with Santa Fe, NM homeowners and arrive at a solution that fits both the circumstances and the budget. In some cases, you'll be able to reroute the piping around the problem and establish a more accessible line in the process. In order cases, you may have to bite the bullet and dig into the slab itself, then re–pour the foundation when you're done. But whatever the circumstances, we'll be with you ever step of the way and ensure that the issue gets solved the right way!