Santa Fe, NM Kitchen Plumbing Services
Does your kitchen sink fail to drain properly? Are you concerned about the functionality of your sink faucet? Do you need a new dishwasher installed or a new water line for your refrigerator? When it comes to handling all aspects of kitchen plumbing, you can rely on the team of plumbers at Roadrunner Air Conditioning, Heating & Plumbing. We have the experience, technical expertise and tools to make sure that this important room in your home works just as it should for years and years. From the installation of new fixtures and the replacement of old ones, to emergency drain repair and routine maintenance, we have got you covered.
What would the modern home be without a fully functioning plumbing system? Probably a lot more inconvenient and difficult, but you won't have to worry about that when you get in touch with the pros on our team. We take pride in our work and we stand behind what we do. Our plumbers are highly skilled, trained and certified, and we make sure that our clients have exactly what they need: nothing more and nothing less. Don't hesitate to get in touch with us today to discuss your kitchen plumbing needs. We're always happy to speak to clients new and old about their service needs. Call now.
Roadrunner Air Conditioning, Heating & Plumbing provides reliable kitchen plumbing service in Santa Fe, NM and the surrounding areas.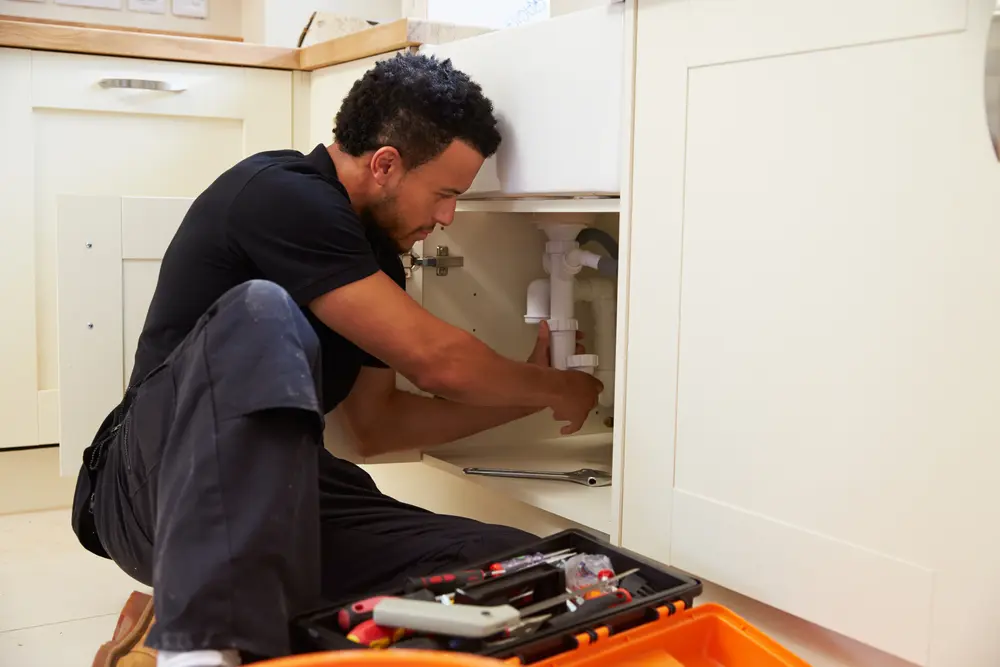 We Offer Kitchen Plumbing Installation and Replacement in Santa Fe
Owning a home gives you the freedom to customize it as you like. But certain aspects of your home require a professional touch. Our kitchen plumbing installations service is comprehensive and we can make certain that your new kitchen sink or drain piping is fully integrated into the rest of your plumbing system so that it works well for years to come. You deserve nothing less.
Upgrading your kitchen plumbing by replacing its components is a great way to breathe new life into an old and decaying plumbing system. If you find yourself beset with frequent repairs or you know that the pipes under the sink won't last much longer, then it may be time to consider kitchen plumbing replacement. We can make sure that the job is handled carefully and that your new kitchen is restored to full functionality.
Here's What Our Customers Are Saying
Derek and his crew are prompt and hard working. They are polite and trust worthy. They've also been great about returning to my home to correct any problem. I've used Roadrunner service for my heater twice and a new efficient swamp cooler. I highly recommend them.
We Offer Kitchen Plumbing Repair and Maintenance in Santa Fe
Are you frustrated by a leaky faucet? Do you have water damage in your kitchen sink cabinet as a result of a long–term leak? When it comes to kitchen plumbing repair, you can count on our team to take care of just about anything. We specialize in diagnosing problems of all kinds, and we can provide an elegant solution to whatever might be getting between you and a functional kitchen. As one of the most heavily used parts of your plumbing system, it's imperative that you hire a professional who can get the job done right the first time.
The key to sustaining a plumbing system in the long–term is keeping its components in good working order. We offer a number of ways to maintain your plumbing system. We offer drain cleaning to keep your kitchen sink plumbing running smoothly and we can also inspect your kitchen plumbing as part of a whole house plumbing maintenance. Let us find a solution for you.
Call our plumbers today to schedule your kitchen plumbing service in Santa Fe.