Santa Fe, NM Garbage Disposal Services
Are you looking for a cost–effective way to upgrade your kitchen? Do you want to cut down on the amount of food waste that you have to throw in the trash every day? Whatever your reasons for considering a garbage disposal for your home, we can make sure that you have an excellent device installed, one that works well for you for years to come. We install, replace, repair and maintain garbage disposal units of various makes and models throughout the Santa Fe, NM area, and we can do the same for you. All you need to do is pick up the phone. Call our friendly plumbers today to learn more about what we can do for your home.
Roadrunner Air Conditioning, Heating & Plumbing provides reliable garbage disposal service in Santa Fe, NM and the surrounding areas.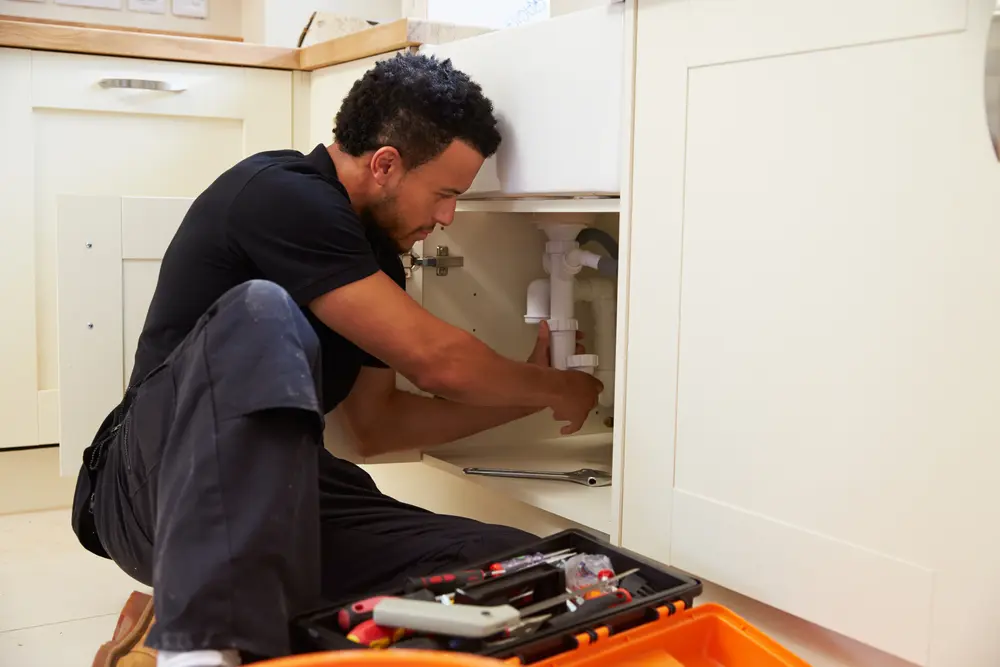 The Benefits of a Garbage Disposal
The garbage disposal unit was designed in order to reduce the amount of landfill waste. By grinding solid organic waste into a paste, certain food scraps can thereby be disposed of through the waste management system on your property, whether you have a septic tank or your sewer line goes right into the municipal sewer. Many sink disposal unit companies stress that reducing such landfill waste can go a long way toward helping your local environment.
But a garbage disposal unit also lends a bit of convenience to your kitchen clean up duties. You don't have to worry as much about using a food stopper to prevent small scraps from getting caught in the drain, so long as you take care to avoid fibrous, starchy and particularly hard food debris.
Our Garbage Disposal Services in Santa Fe, NM
If you want to make sure that your garbage disposal unit works well for years to come, then just let us know. We'll have your system up and running in no time at all. We can also take care of your sink disposal repair and maintenance needs. We're a full service provider.
Read More

We Offer Garbage Disposal Installation

While the quality of the garbage disposal unit itself is always important, much of its future success also depends on the quality of its installation. It needs to be securely fastened to your kitchen sink and wired to its own switch. We can take care of such matters when you hire us for garbage disposal installation.

We Offer Garbage Disposal Replacement

If your existing sink disposal unit no longer functions as it should, then just let us know. We offer excellent garbage disposal replacement services in Santa Fe. We can assess the problem with your garbage disposal and then recommend a new system or some other solution.
Here's What Our Customers Are Saying
Derek and his crew are prompt and hard working. They are polite and trust worthy. They've also been great about returning to my home to correct any problem. I've used Roadrunner service for my heater twice and a new efficient swamp cooler. I highly recommend them.
We Offer Garbage Disposal Repair
It's important to keep your garbage disposal unit in good working order. That means using it properly and also having it routinely maintained. But some problems are simply unavoidable. If your disposal unit is not functionality, then let us know. With our garbage disposal repair services, we'll have it working again in no time at all.