Emergency Plumbing Santa Fe NM
Odds are at some point you will need an emergency plumber in Santa Fe. The modern home is resplendent with amenities. From hot showers to automatic dishwashers, sump pumps to tankless water heaters, we simply expect our plumbing systems to work, whether we're preparing dinner or flushing the toilet. And when professionally installed and regularly maintained, your plumbing system should give you outstanding performance and efficiency for many years to come. Over time, however, you may find that you need a professional plumber to bring one element of your plumbing system back to life. Unfortunately, some of these problems regularly occur outside normal business hours, whether during a weekday evening or Sunday afternoon.
Fortunately, the plumbers on our team are ready to take care of your emergency plumbing service needs in the Santa Fe, NM area, whatever they may be. While you may not want to hire an emergency plumber for just anything, it's comforting to know that we're available should something arise with your plumbing system that cannot wait. At Roadrunner Air Conditioning, Heating & Plumbing, we take pride in the ability of our staff to solve problems and to make quick work of any issues that affect your home's comfort and convenience. We maintain an exceptional rating with the Better Business Bureau, and we hold certifications from various trade associations. We have over 60 years of combined experience and we are a service–focused company. Call today for emergency plumber or schedule a service online.
Roadrunner Air Conditioning, Heating & Plumbing provides reliable emergency plumbing service in Santa Fe, NM and the surrounding areas.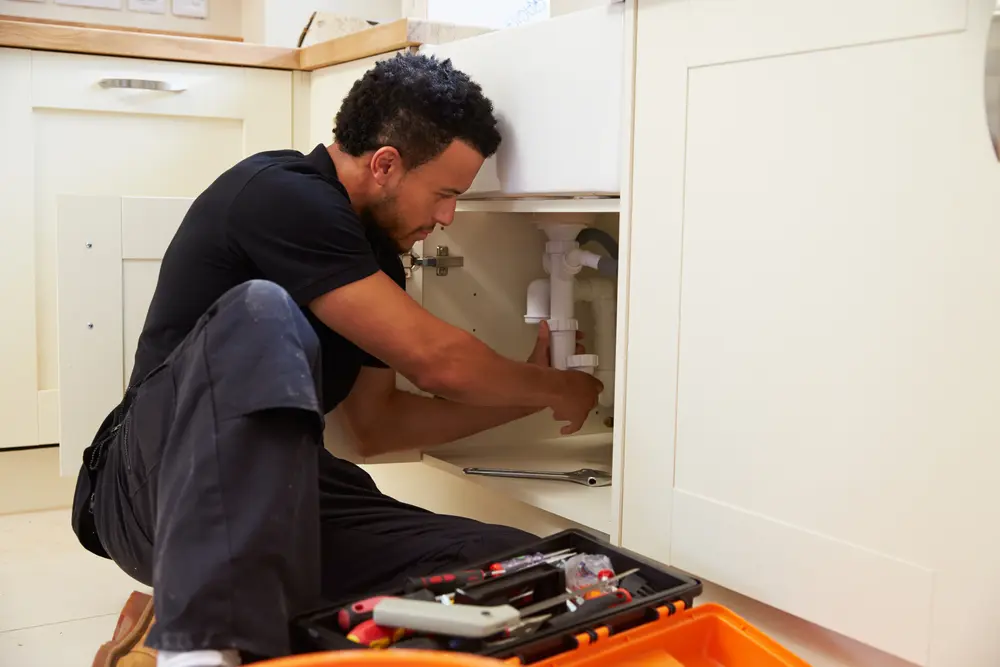 Reasons to Call for Emergency Plumbing
It can be difficult to figure out what constitutes an emergency and what doesn't, particularly to the homeowner who lacks the specialized knowledge and experience of a trained plumber. That said, it's always better to be safe than sorry when it comes to plumbing problems. You need to be able to control the flow of water throughout the home, both in order to use it effectively and to protect the structure of your home from water damage.
So when should you call on an emergency plumber? If you find that you are completely out of hot water, your water heater is leaking and won't stop, your toilet is overflowing and you're not sure what to do, or all of your drains in the home are blocked up, then feel free to give us a call. Our plumbers are on call day and night, and we're eager to please you by resolving the problem quickly and correctly.
Here's What Our Customers Are Saying
Derek and his crew are prompt and hard working. They are polite and trust worthy. They've also been great about returning to my home to correct any problem. I've used Roadrunner service for my heater twice and a new efficient swamp cooler. I highly recommend them.
Why Hire a Professional Emergency Plumber?
Having a little know–how when it comes to your plumbing system is important. For example, if you need to stop the flow of water, use the valve closest to the fixture or even the main water valve in your home. But even so, that will not take care of the problem or provide a solution; it will merely give you some time. If you want to make sure that your plumbing problem is sorted out properly the first time, then just let our team of plumbers know. We offer an excellent emergency plumbing service. Call now.